TOTT0037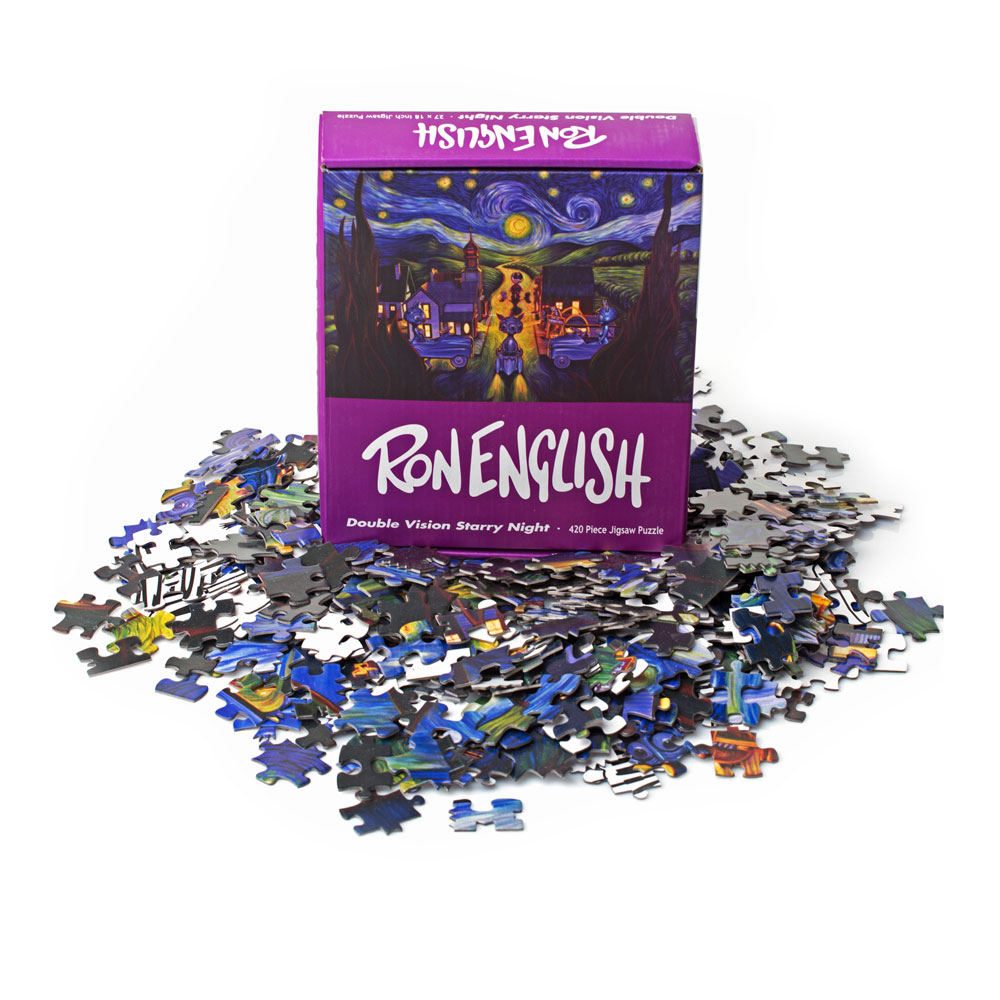 Title:
Ron English "Double Vision Starry Night" Jigsaw Puzzle
Description:
New! 420 piece Jigsaw puzzle from ToTT Global and Ron English. 27" x 18" double-sided puzzle based on the original painting by Ron English, created solely for this product.
Features included: Brand new collector's edition packaging by ToTT Global, 12" x 17" fold-out poster, 420 pieces of jigsaw puzzle action! Puzzle box is 7.5x9x2 inches with hinged portrait opening.