TO2R0006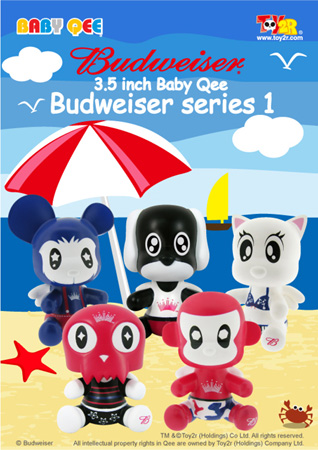 Title:
3.5" BabyQee Budweiser Bear BearQ, CatQ, DogQ, ToyerQ, MonQ plastic figure (5pcs/set)
Description:
10 PDQs = 1 Full Master Carton
Toy2R products will be special ordered as soon as enough orders have been received equal to a full master carton on a per SKU basis. Orders will be held until this occurs and shipped to the customer as soon as the product arrives. If you wish to order a full master carton, please consult the PQD to Master Carton guide above.