SQKD0201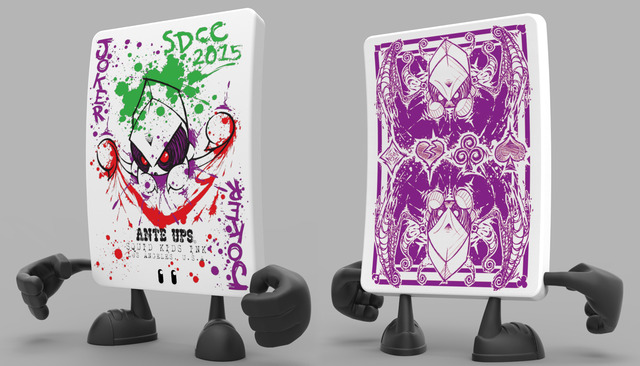 Title:
Ante Ups Stud Squib Joker
Description:
Ante Ups is a new line of figures and accessories based on classic Poker and other gaming items.
Squib Joker made his 1st appearance at San Diego Comic Con 2015.
4" Tall. Arms and Legs are interchangeable with future Ante Ups and So Analog figures.