SPKF0041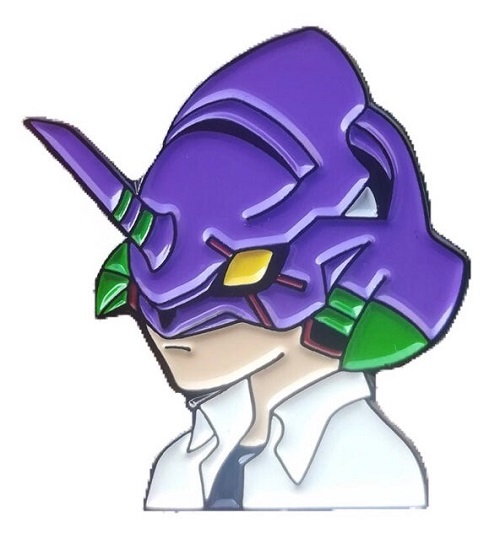 Title:
Evangelion Shinji Pin*
Description:
I'm pretty sure this is what Gendo meant when he so nicely asked his son to "Get in the robot, Shinji." I guess i could be wrong...
Each 1.25" sized pin is made of soft enamel and black metal with two rubber rear post protectors. The pin comes affixed to a backer card. A limited supply of these pins were made. Once gone, they may not be restocked.
Art appearing in this work is likely fictitious. Any resemblance to anything trademarked or copyrighted is purely coincidental. Really!