SPKF0004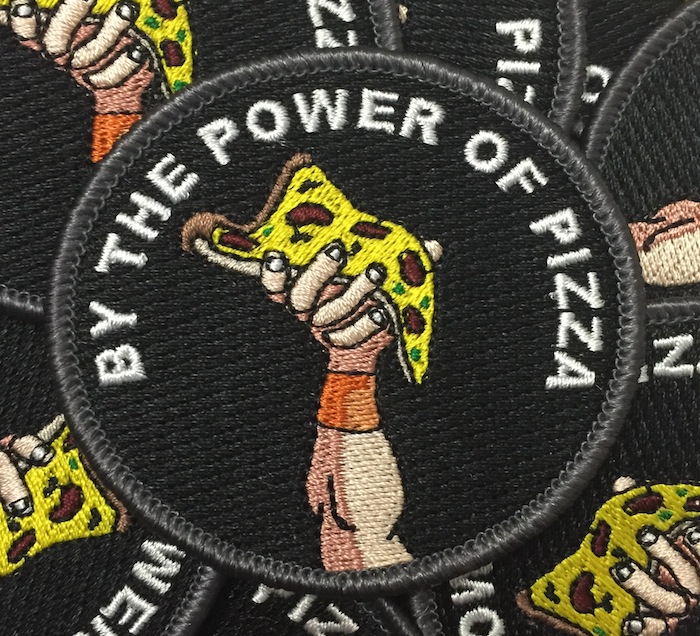 Description:
By the power of Grayskull PIZZA!
Each fully embroidered patch is 2.5 inches in diameter and comes with a heat sealed back. A limited supply of these patches were made. Once gone, they may not be restocked.
How to apply patch:
Can be sewn or ironed on to most surfaces. If ironing, place a thin cloth over the patch first. Next iron the patch (300 degrees) for 10-15 seconds. Success will vary based on methods used. Take the time to do it right and enjoy!