SPBO0083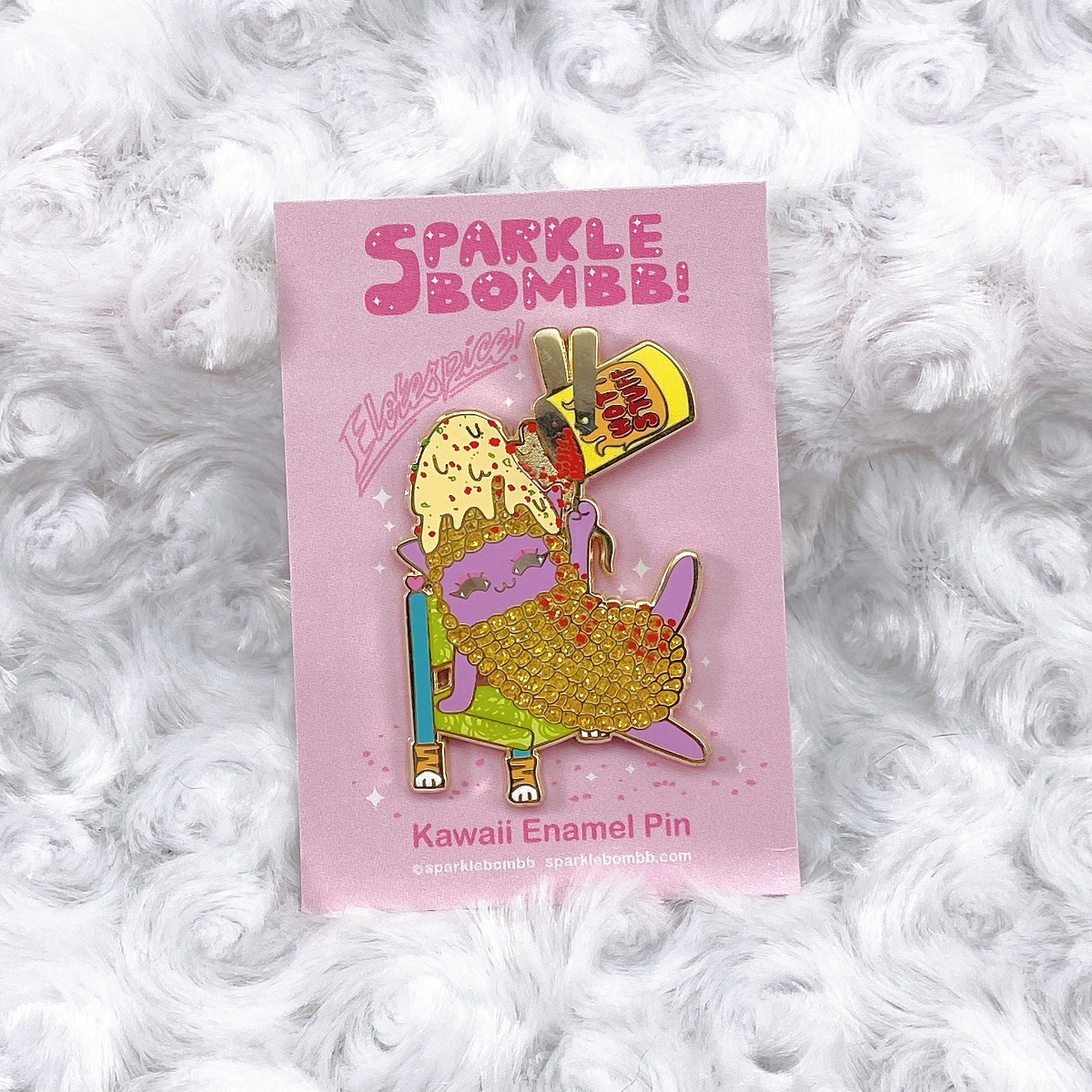 Title:
Elotespice Kitty Pin
Description:
Your favorite corn snack now available as a cute pin!! Make is SPICY with some Hot Cheeto dust!
That glittery corn body is everything!
Other perfect places are: clothing, backpacks, fabric purses, tote bags, etc. Help to revive your old favorite outfits in the closet and add a fun new twist!
Size: 1.8"