SPBO0079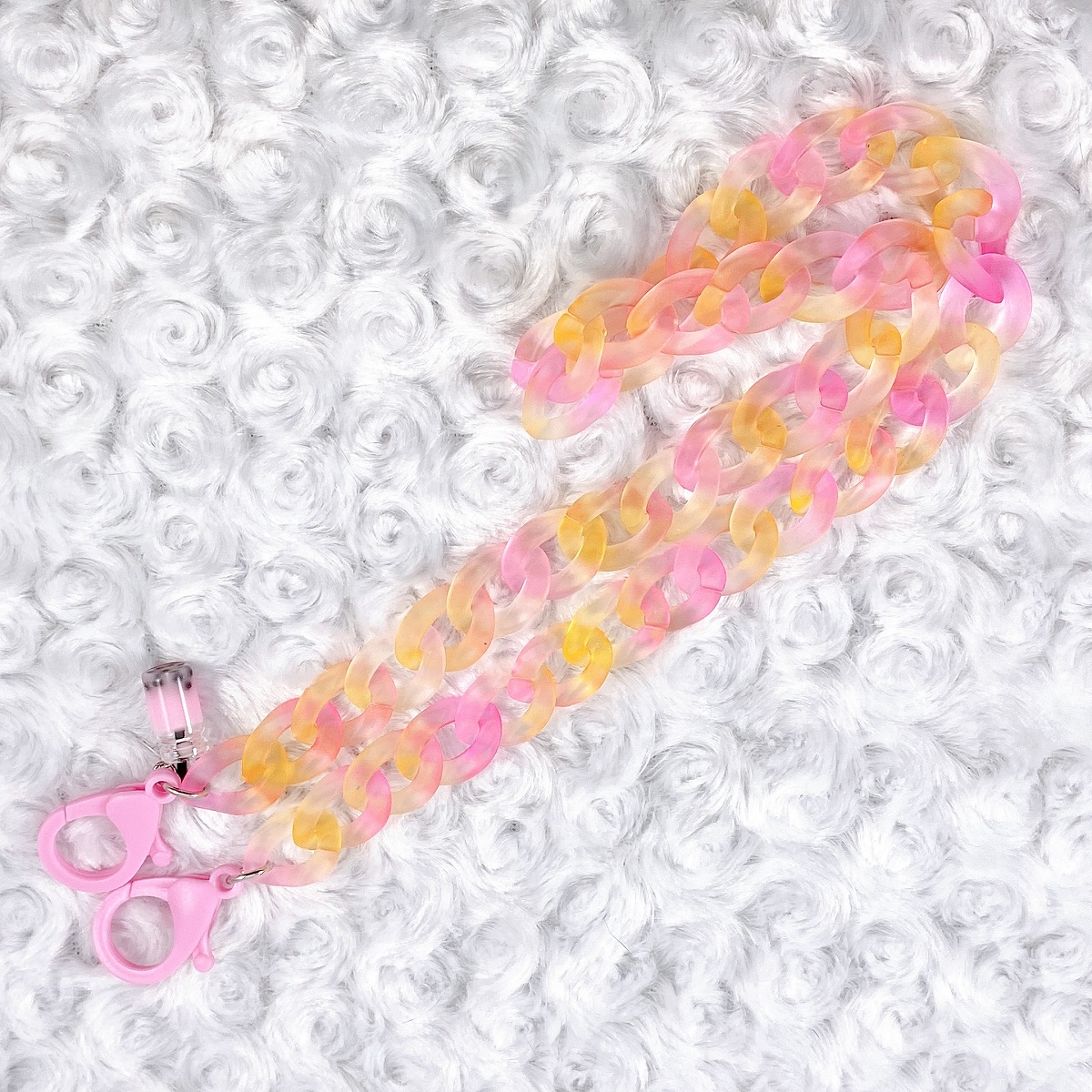 Title:
Jelly Boba Strawberry Mask Chain
Description:
Keep your mask on AND look cute! Take away the inconvenience of taking off your mask and holding it when you're out just having a stroll. Jelly Boba mask chains are cute and functional and will keep your mask right in front for easy access.
LOBSTER CLIPS: Clip them on any mask you would like to wear to keep them on you for easy access.
CLIPS: Clip the lobster clasps together to wear this chain as a statement piece of jewelry!
Length: roughly 27.5 ins
Easily length adjustable as you can place the chain openings towards each other and gently pull.