SPBO0006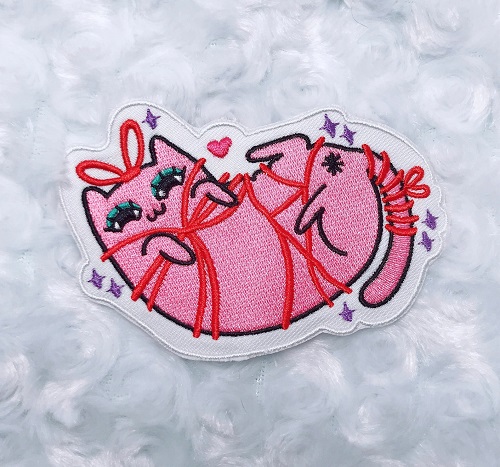 Title:
Kinky Kitty Scarlette Patch
Description:
Kawaii Kinky Kitty wants to go everywhere with you! She wants to get into shenanigans and go on fun adventures!
Perfect for rocking out on clothing, backpacks, fabric purses, tote bags, fabric wallets etc. or anywhere you want to iron on something cute and fun!