SGLF0511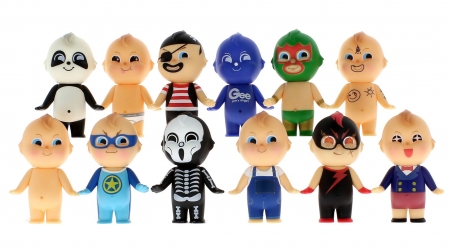 Title:
GEE SORRY ANGEL - SERIES 1
Description:
A major feature of the Gee Series is that each 12-pack includes one of each of the different characters in blind box packaging.
Included are: Original, Tattoo, Briefs, Logo, Pirate, Skull, Panda, Bow Tie, Overalls, Hero, Dark Hero, Pro Wrestler - plus one secret! Gee Sorry Angel figures are approx. 3 inches tall.