PRST0012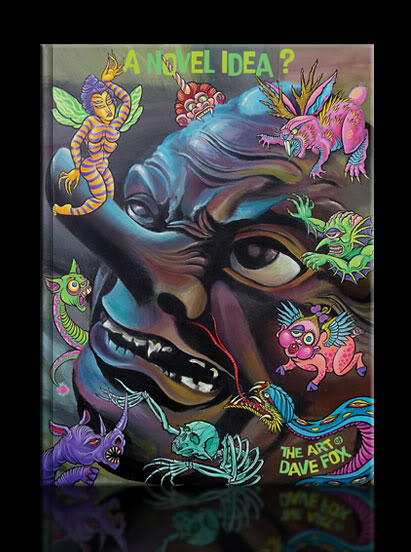 Title:
A Novel Idea ? The Art of Dave Fox
Description:
Dave Fox's particular brand of Saturday Morning psychosis is on parade for all to behold. Dark subject matter with a soft underbelly matches wits against cuddly characters with black hearts. One of the most unique artists working today, Dave's stories unfold on page with twists and turn and unexpected results. This brand new volume focuses on the truly original paintings of artist Dave Fox.
"...these paintings are my story. This is my novel." -Dave Fox
Hardcover 9" x 12", 235 full color pages.