PPOP0006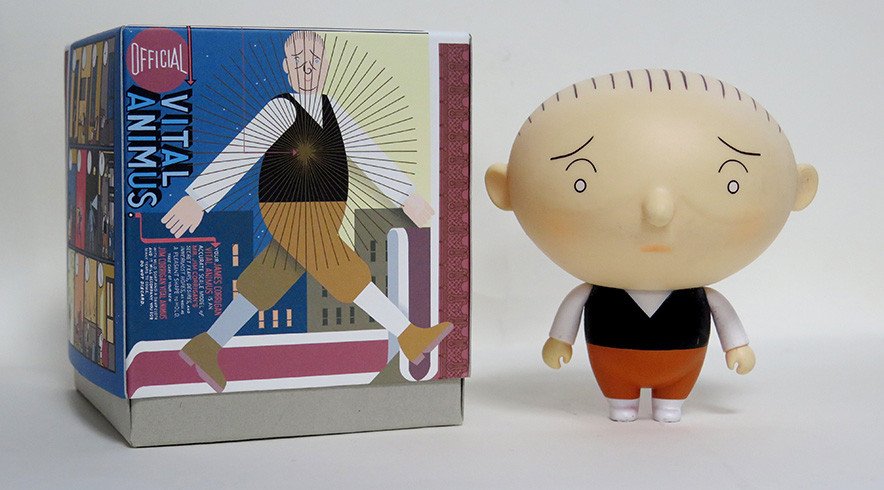 Title:
CHRIS WARE "Jimmy Corrigan Vital Animus Vinyl Doll"
Description:
THE SADDEST TOY IN THE WORLD: GIVE HIM A HUG!!
This doll took half year to design and 2 years to produce. We checked each one with our own eyes to have all of them perfect. Will stand straight despite its large head, unbelievable balance! Comes in a beautiful originally illustrated 5 color box by Chris Ware. Mini-Jimmy edition number card inside.
- Material: Soft Vinyl
- Height: 13cm
- Moveable: arms, neck
- Release date: 2002
- Made in Japan