LORE0002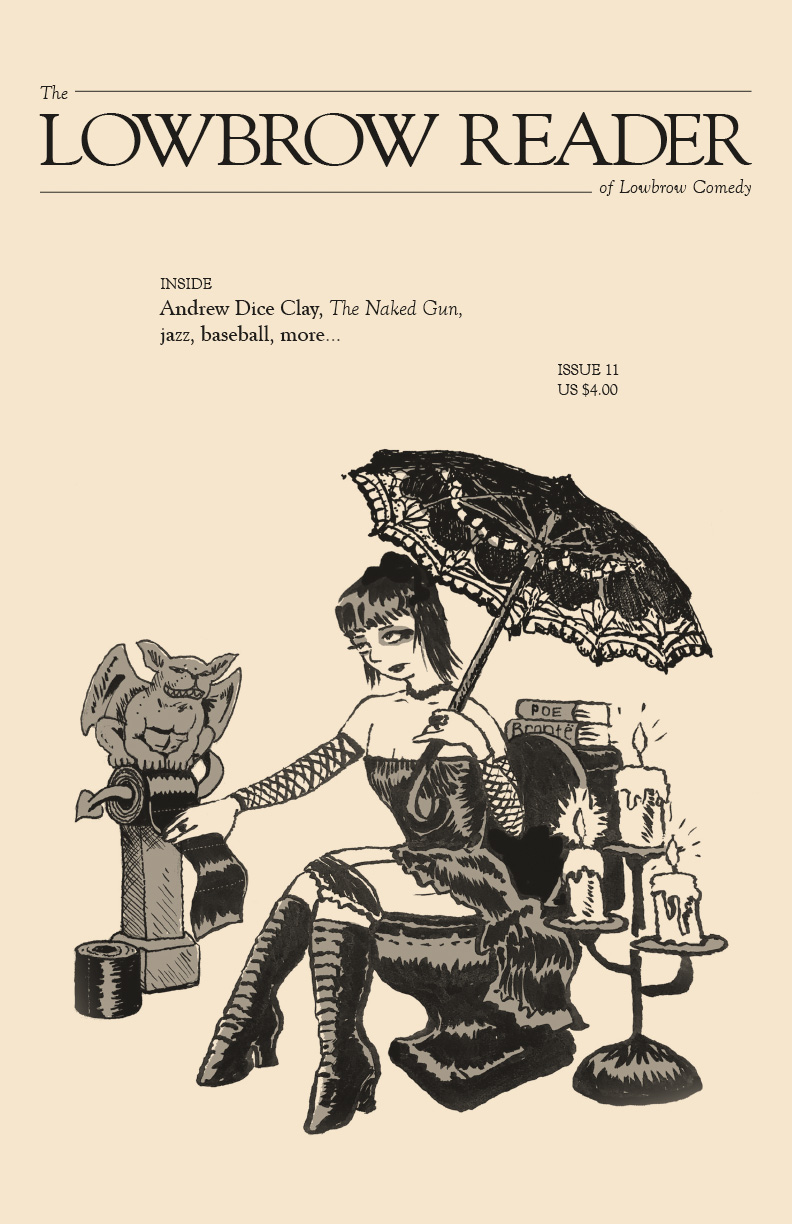 Title:
The Lowbrow Reader Issue #11
Description:
The Lowbrow Reader is a lushly illustrated comedy zine from New York City. It was conceived in 2001 by editor Jay Ruttenberg and designer Matt Berube and has featured work by such writers and artists as Shelley Berman, Gilbert Gottfried, Lee Hazlewood, Amy Heckerling, Rick Moranis, and George Saunders. Its books anthology, The Lowbrow Reader Reader, was published by Drag City in 2012. The book earned praise from The New York Times, Entertainment Weekly, Chicago Tribune, Vulture, and more.
And now comes Lowbrow Reader #11, the first issue in three years. The issue features long articles about Andrew Dice Clay and The Naked Gun, as well as contributions by David Berman, Professor Irwin Corey, Dave Eggers, Sam Henderson, and Steve O'Donnell.
40 pages.