LITL0002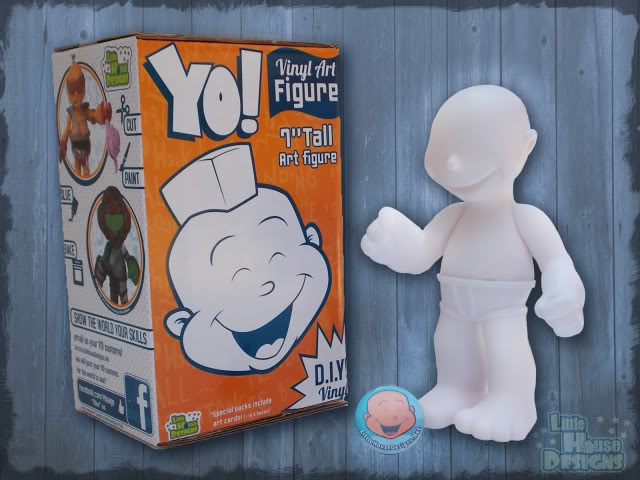 Title:
YO! - 7" DIY Vinyl Platform Figure
Description:
You are YO! and YO! is you! He is a lovable character waiting for you to give him life through your adventures. With just some markers, paint, clay, or any other art materials you can scrounge up, you create a character from this cute little platform figure. Cut, bake, paint, glue or decorate to your heart's content with your very own 7" DIY vinyl YO! figure.
Your customized design takes YO! on a wild ride in your imagination. Share your custom design at www.littlehousedesigns.net. Contests are ongoing and we love to share your work, and of course your adventures with YO!
Visit us at www.littlehousedesigns.net for more information, and tell us about your YO!