LAPI0001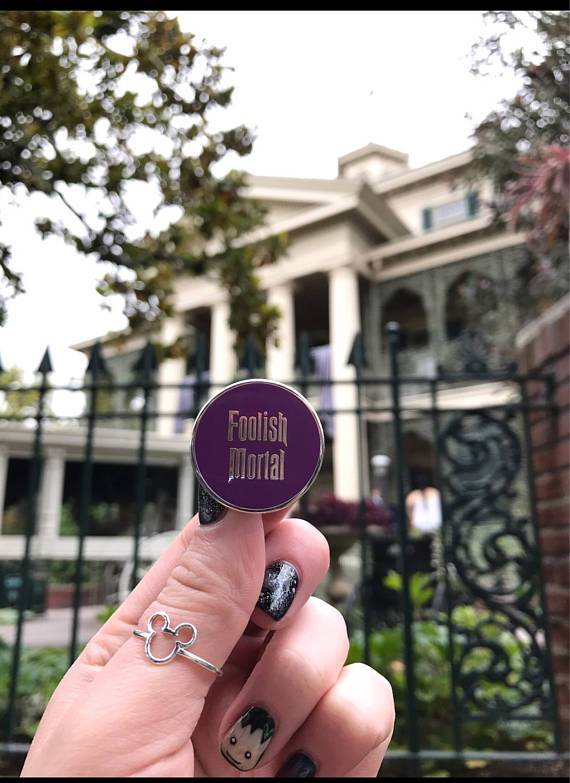 Title:
Foolish Mortal pin
Description:
This adorably spooky pin shows your love for all things haunted.
It is 1 1/8 inches in size, with 2 pin backs for extra security, and the official Lantern Pins back stamp.
Celebrate everyone's favorite haunted house with this Foolish Mortal pin!
I've heard if you show it, they might let you become the 1000th guest at the mansion...