JALC0010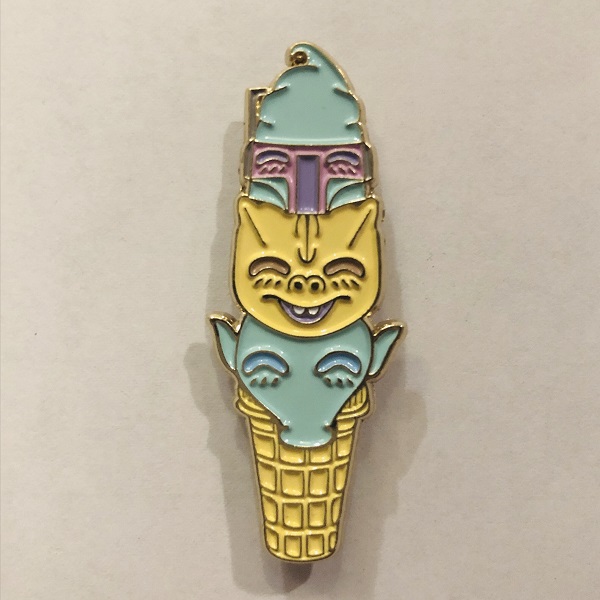 Title:
Bounty Hunter Cone Pin
Description:
Bounty Hunter Cone Pin
Kawibi Wars!!! (Kawaii + Chibi = Kawibi) This Bounty Hunter Ice Cream Cone features your favorite Star Wars characters as happy chibi ice cream! You have a scoop of Greedo, followed by Bossk and topped off with Boba Fett. Pin measures 2" tall, soft enamel, gold metal plating with 2 pink rubber backings. A must have for those who love Star Wars and love the kawaii life!
Kawibi is a side project from the mind of Jamie Lee C which will feature more pastels and cuteness to allow Girls and Women to flaunt what they love! Think of it as a bottle of testosterone dipped in a nice warm bath of pastel rainbows and unicorns!