IMMD0035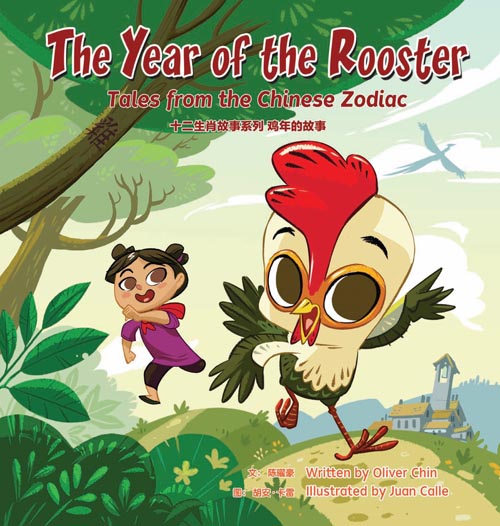 Title:
The Year of the Rooster: Tales from the Chinese Zodiac
Description:
2017 is The Year of the Rooster! Ray is the son of the hen and rooster. His father has the important job of waking everyone up!
Ray befriends the girl Ying and learns that another bird is held in even greater esteem! Can he and Ying find this mythical creature? On this journey, can Ray find his own calling?
The Year of the Rooster is the twelfth in the annual series Tales of the Chinese Zodiac. It featurs a bilingual translation in simplified Chinese.