IMMD0012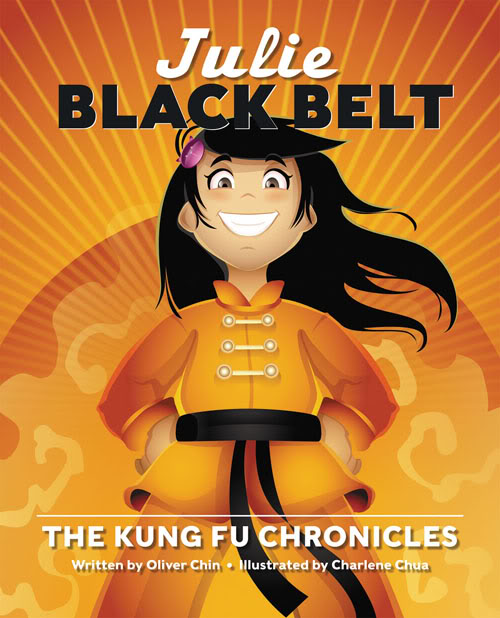 Title:
Julie Black Belt: The Kung Fu Chronicles
Description:
Written by Oliver Chin and illustrated by Charlene Chua
When Julie takes a kung fu class, she thinks getting a black belt will be easy. But her bold teacher says guess again! As reality doesn't match her expectations, Julie wonders what would her matinee idol Brandy Wu do?
Can Julie take her lessons to heart? Only then can this "white belt" pass her next test to show her brother, parents, and heroine this sport's true spirit.
Colorful and energetic illustrations capture both high-flying action and purposeful reflection. Julie is a refreshing character whom children everywhere can identify with. This engaging tale of "kung fu enlightening" shows what real kid power is!
click here to watch the animated trailer!
Hardcover, 36 pages