IMMD0010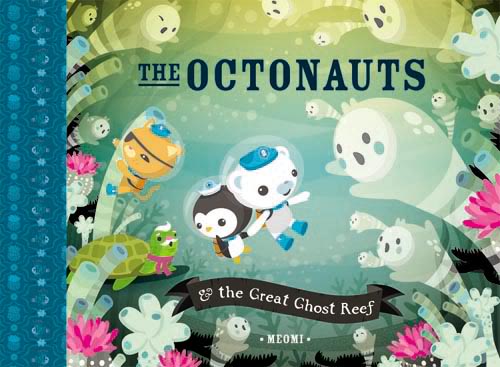 Title:
The Octonauts and the Great Ghost Reef
Description:
Written & Illustrated by Meomi
The Octonauts are cute undersea explorers in search of adventure and fun! From their base "the Octopod", these eight animals are always ready to embark on a new exciting voyage.
In their fourth adventure, the team learns that a great coral reef city has turned ghostly white and all its citizens have disappeared. Is the town haunted? Join the Octonauts and travel the seas to solve this mystery!
Hardcover, 36 pages