IMMD0009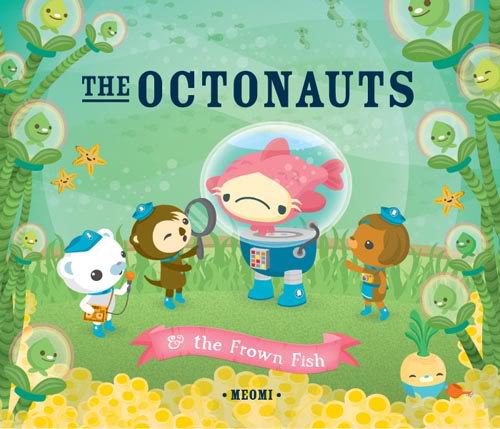 Title:
The Octonauts and the Frown Fish
Description:
Written & Illustrated by Meomi
The Octonauts are cute undersea explorers in search of adventure and fun! From their base "the Octopod", these eight animals are always ready to embark on a new exciting voyage.
In their third amazing episode, the crew finds a frowning fish that makes everyone sad. However, they decide to cheer it up by sharing their favorite hobbies. However, can anyone make their new friend smile? No doubt, readers will be grinning from the beginning of this inventively playful yarn.
Hardcover, 36 pages