IHGT2101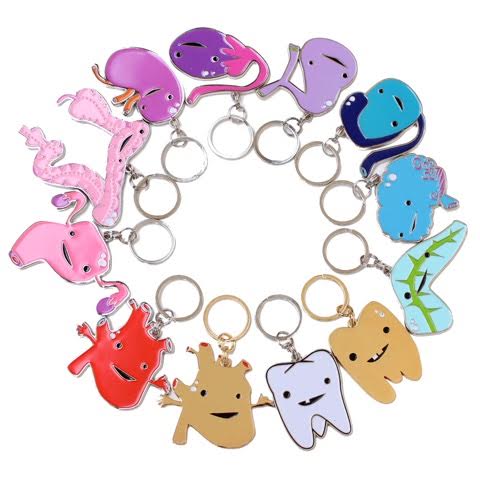 Title:
I Heart Guts Keychains assorted set of 12
Description:
Cute, gross and useful all at once! Twelve of the best-selling I Heart Guts keychain designs, including brain, gold tooth, heart, heart of gold, kidney, heart, ovary, pancreas, testicle, tooth, uterus - and new colon & gallbladder! Guts name and dorky slogan engraved on back for handy reference. Zinc alloy with soft enamel, polybagged and affixed to cardboard display. Made in China.
Now available as single styles in bags of twenty or as an assortment of twelve.