IHGT1998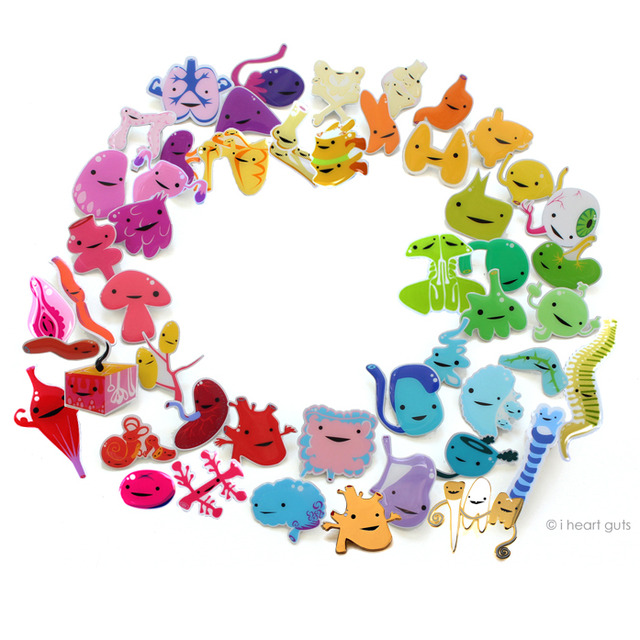 Title:
I Heart Guts Assorted Lapel Pin Pack
Description:
Are you completely insane for the human body? If you're even thinking about buying this pin set, then the answer is yes. Save heaps of cash when you buy everything we've got -- including our good friends brain, uterus, intestine, gallbladder, testicle, prostate, sweat gland, salivary glands, trachea, pancreas, sebaceous gland, lymph node, pineal gland, spleen, pituitary gland, eyeball, bladder, thyroid, liver, stomach, thymus gland, knee joint, pelvis, ovary, adrenal gland, lungs, colon, kidney, tonsil, mammary gland, rectum, hypothalamus, esophagus, skin, parathyroid, inner ear, placenta, appendix, heart of gold, teeth and heart! It's enough stuff to buy for every friend you ever made at medical school and then some.
Pins are approximately 1.25" each, made from durable printed aluminum, and come individually packed on a card. Designed in California, made in China.