GNKO0320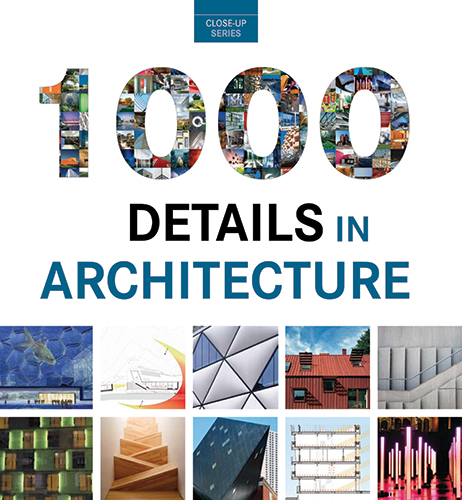 Title:
1,000 Details in Architecture
Description:
288 pages, Hardcover
10" x 11"
1000 Illustrations
1000 Details in Architecture was created to be an invaluable resource for architects, designers, and constructors. With fifteen chapters organized into structures, facades, roofs and decks, horizontal and vertical connections, enclosures, finishings, framework and glassware, ironwork and blinds, installations, lighting, new technologies, miscellaneous, environmentalism and sustainability, water features, and landscape design, this book is a visual encyclopedia and a reference catalog rolled into one. Infrastructure from private and public architecture, covering homes, parking structures, commercial areas, office spaces, parks, and museums is captured with carefully curated photography that picks out hidden details or allows for space to show the overall effect of architectural techniques. Featured projects come from a worldwide selection of architectural endeavors, including a natural wooden walkway through Chilean hot springs, skylights in the Guggenheim Museum in New York City, and the colorful Agbar Tower building in Barcelona.