DEEP0005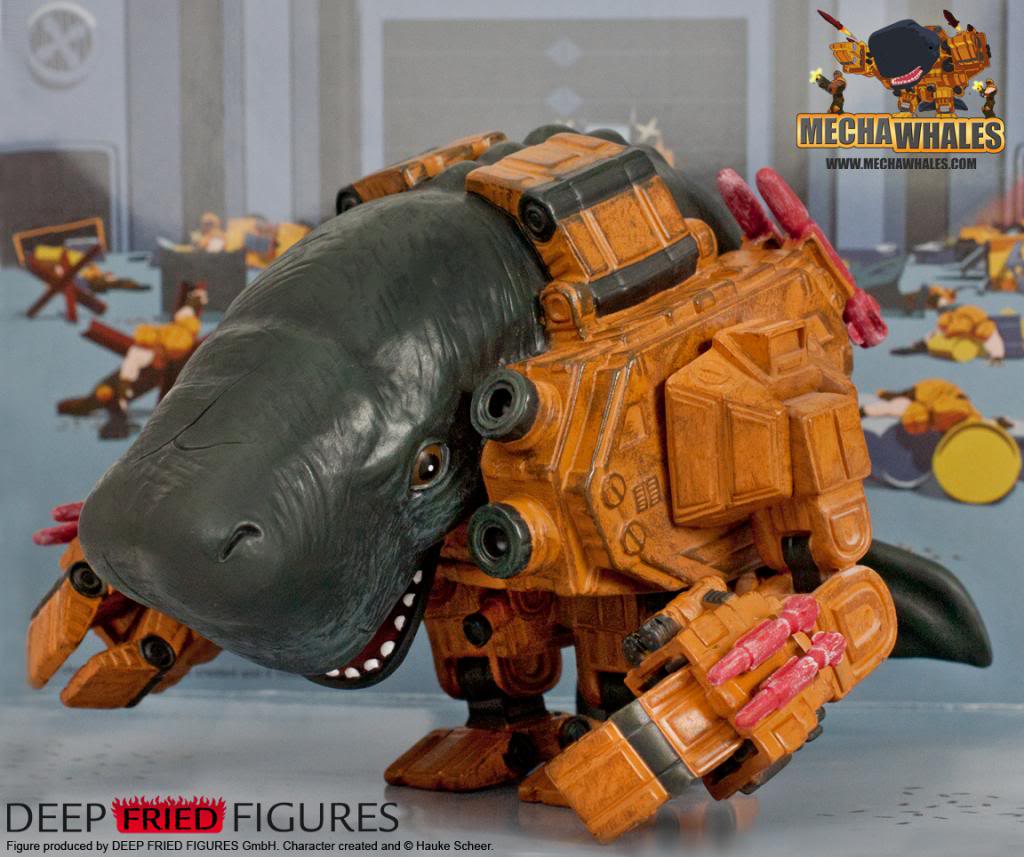 Title:
Mechawhales Figure
Description:
In the distant future mankind has allied itself with highly intelligent psychic whales. Under the guidance of those wise animals humanity stopped polluting the earth and started to peacefully explore the galaxy. But they were soon attacked by an army of evil marauding aliens. Now it is up to the whales to save the day. With the help of powerful robot armor the heroic Mechawhales fight to bring back peace to the universe. See all their adventures at: www.mechawhales.com
This is Deep Fried Figure's first collectible figure based on Hauke Scheer's popular Mechawhales characters.
The Mechawhales figure is 5.5 inches wide and 3.5 inches tall. It is made from PVC and has a highly detailed paintjob. The shoulders, wrists and tail can be rotated. The figure comes in a collector friendly box that makes it very easy to take the figure out of the packaging and putting it in again. It also comes with a cardboard diorama for displaying the figure outside the box.
Hauke Scheer is a character designer from Germany. He has worked as graphic designer for computer games, animation and advertising. He is currently working on his own line of collectible figures with his company Deep Fried Figures GmbH. His work can be seen on his DeviantART page here: hauke3000.deviantart.com
Manufacturer: Deep Fried Figures GmbH
Designer: Hauke Scheer
Articulation: 5 points (shoulders, wrists, tail)
Measurements: ca. 3.5 inches tall, 5.5 inches wide, 5.5 inches deep
Material: PVC