CREE0002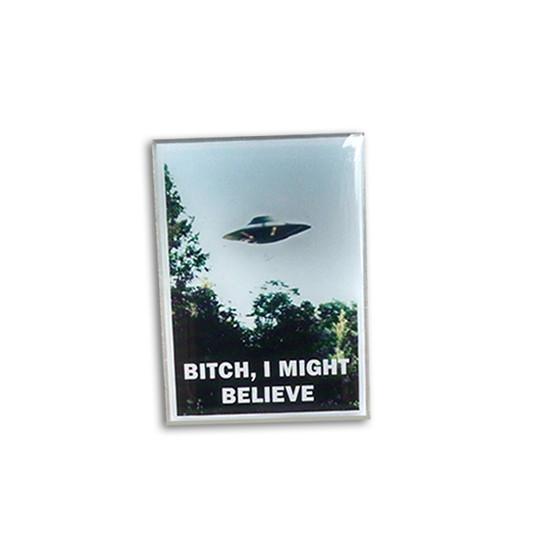 Title:
Bitch, I Might Believe Photodome Pin
Description:
Ever get hassled for your fascination with the unexplainable, the downright... spooky? Fire back an answer by pointing at this pin, situated smartly on your lapel, at all times;
"Bitch, I Might Believe!"
Perfect for X-Files fans!
This is an open edition pin.
a very generous 1.5" tall
resin-coated "photodome" pin (offset printed image, set on an aluminum background, and coated with an ultra-glossy resin top.