CARD0016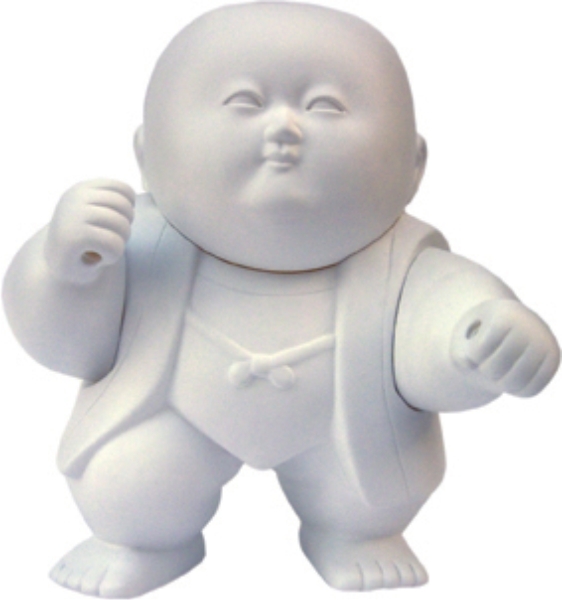 Title:
Limited Edition Ningyo Project Blank Gosho Doll
Description:
Note: The boxes might show signs of age/ shelf wear.
The Ningyo Project blends the traditional Japanese Gosho ("Imperial Court") Dolls with the contemporary graphic expression of popular culture. The rotocast vinyl Gosho figure stands approx 10" tall and was released in a traditional version as well as several designer editions including figures by Dalek, Frank Kozik, Simone Legno (tokidoki), Joe Hahn (Linkin Park), Tara McPherson, Plasticgod, Donny Miller, Den, COPE, Craola,Cartoon/Estevan Oriol, and JC/RAD/SR. The ningyo project is an ingoing project that has no end. It is an exploration in interpretation, sensibilities and a platform in ideologies played out in a three dimensional medium. The canvas is blank, only the form remains the same. The project is designed to create a connection between the artist and the collector. It is a study between traditinal and contempoary art...