BLED0032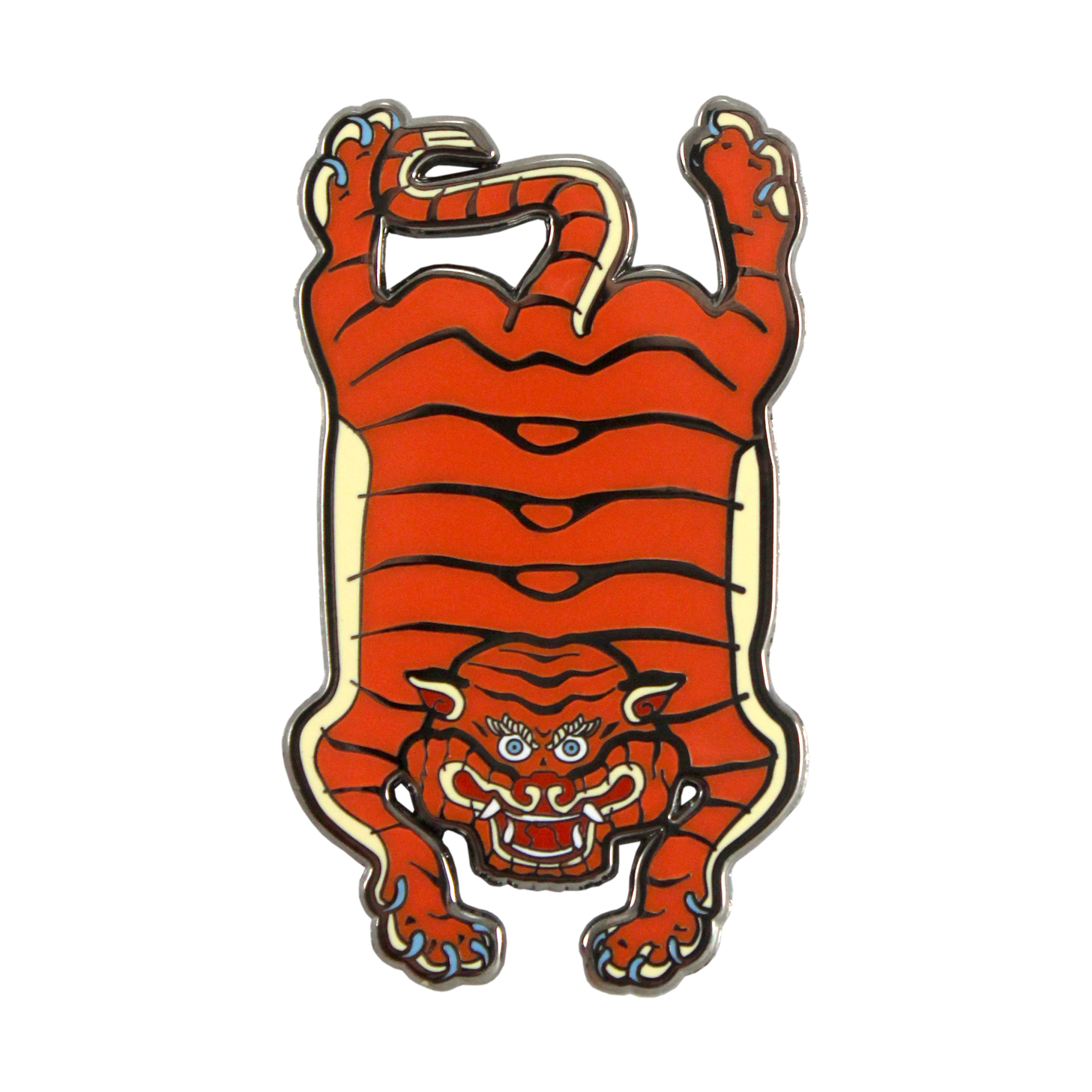 Description:
Forget having a monkey on your back, you should have this badass tiger for the ultimate layer of protection. Based on traditional Tibetan woven rug designs, our enamel pin embodies the power and the balanced mind of this amazing creature. (also available as a patch)
1.75" tall hard enamel pin.
Designed by Staciamade, distributed by BxE Buttons.