BGST0006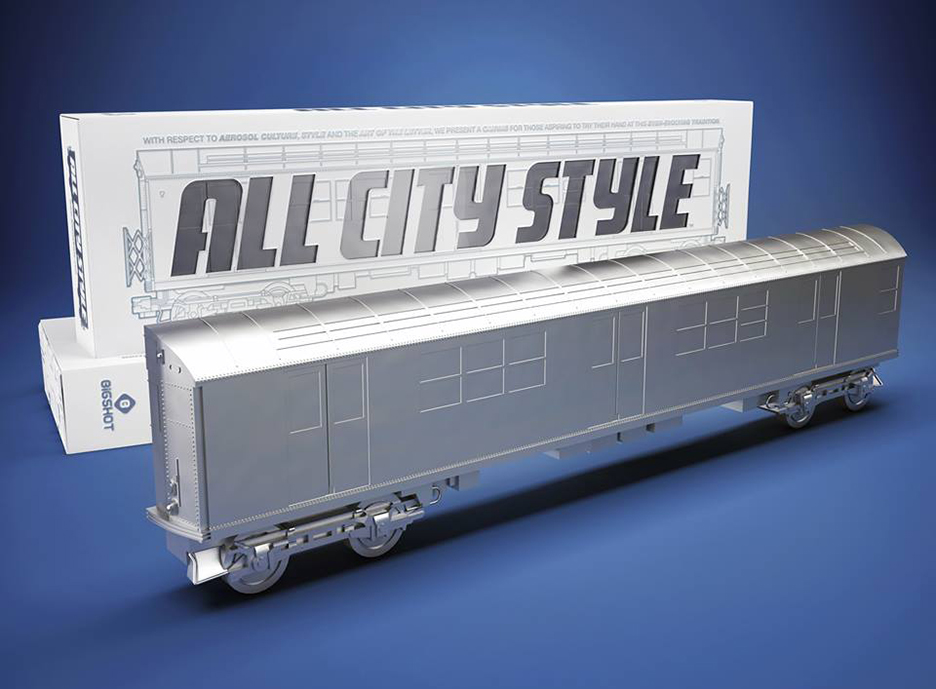 Title:
All City Style DIY Silver Train
Description:
Material – High density injection molded ABS plastic
Length – 20 inches
Height – 5 inches
Color – Silver
Train is a half-car model, sold with all the special connectors to hang and display. You can also use the special included pegs to attach 2 train halves together to make a "whole car".
Comes packaged in a unique DIY window box that you can also decorate.