BEST0001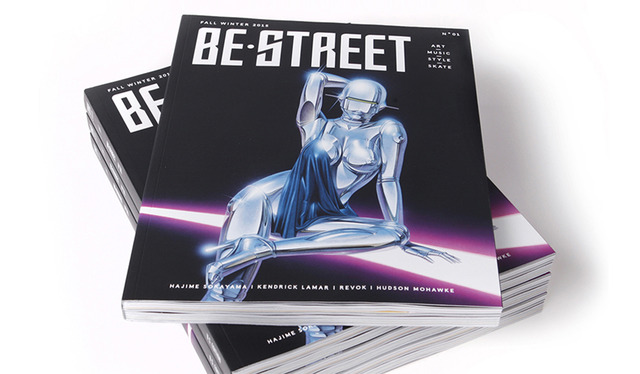 Title:
Be Street No. 01 FALL/WINTER 2015
Description:
Be Street is the leading independent street culture magazine. It explores our multifaceted era by offering you articles, photo series and interviews of the most talented artists, designers, musicians, photographers, entrepreneurs and athletes around.
Founded in 2007, Be Street is the very first crossover media. ART, MUSIC, STYLE & SKATEBOARDING - carried by the limitless inspiration of an entire generation of passionate souls. More than an online and print magazine distributed in 15 countries across the world, it's a platform created to gather our entire community for ambitious and innovative events.
The first US issue is slightly bigger than its big EU brother and will be published twice a year. To celebrate this historical new beginning, we've invited a few legends, such as Hajime Sorayama, REVOK, Mike and Jim Muir as well as artists of the likes of Marco Zamora, Kendrick Lamar, Tofer Chin and the label Soulection with their "Sound of Tomorrow" to join us.
268 pages of exclusive content.