BBCR0011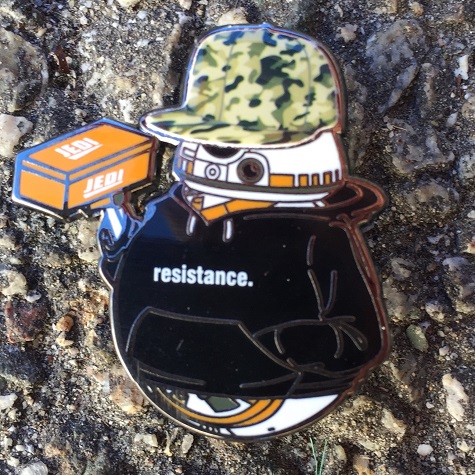 Title:
SN-KR.8 (Resistance) Pin
Description:
Galactic Sneaker Heads unite! Oh man, has our lil' droid gone lil' uzi or lil' vert on us and become street? Nah, it just likes its new fresh kicks and his trendy attire. But let's not forget the fine detail of our homie's Jedi Nike Box, camo snapback, and black resistance hoody! Let's all give some street cred to BB as BB-CRE.8 proudly brings to you, SNKR.8 (Resistance Variant)!
Pin Specs:
- Black nickel HARD enamel
- Resistance Variant
- Off Set screen printing
- Double clutch rubber backing
- Approximately 1.5"(height)
- BB-CRE.8 backstamp logo
- Laser Etched 1-100
- Streetwise AF!