BBCR0010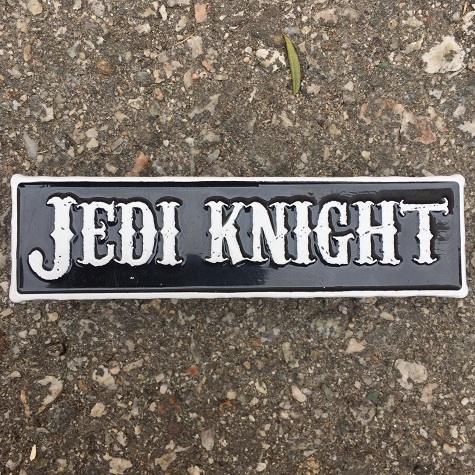 Description:
Be the Jedi Knight you always wanted to be! These biker inspired pins truly represent your spot in the Order allow you to unleash the biggest ass whooping on the Darkside! Grab this amazing pin and rep The Force! BB-CRE.8 proudly brings to you the "Jedi Knight" biker style pin!
Pin Specs:
- Black nickel white plated soft enamel
- Double clutch rubber backing
- Approximately 2.75" (width) x .75" (height)
- BB-CRE.8 backstamp logo
- Jedi KnightBiker Font
- Hit the road & go hog wild AF!