BBCR0004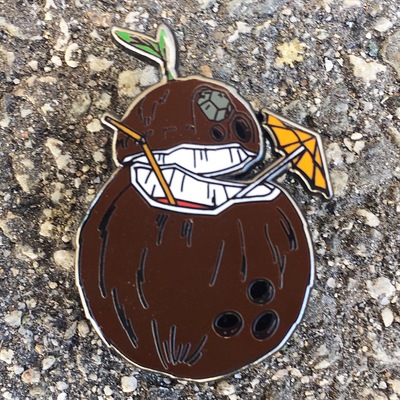 Title:
Co-co.8 Pin (Mai Tai)
Description:
Nothing says summer time like a nice refreshing drink... and we're not talking about water. BB-CRE.8 wanted to let you enjoy the summer vibes with a drank in your hand, sipping on a mai tai out of a nice coconut. But why not mash him up with the most adorable droid in the galaxy to give your drink some added flair! BB-CRE.8 proudly presents to you something that will make you tipsy with excitement, the C0-C0.8!
Pin Specs:
- Black nickel platted HARD enamel
- Double post rubber clutch backing
- Approximately 1.45'' in height
- Backstamp with BB-CRE.8
- SUMMERTIME AF!