3DRT0049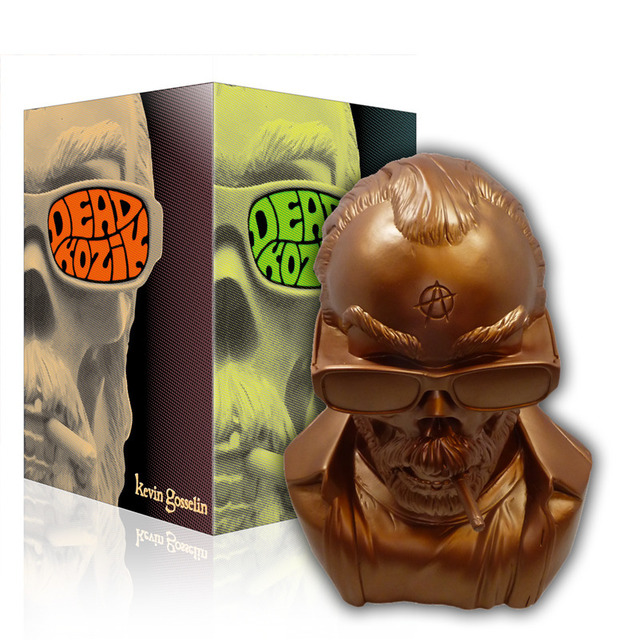 Title:
DEAD KOZIK BUST - BRONZE
Description:
By Kevin Gosselin
The tables are turned on iconoclast toy designer Frank Kozik as he becomes a giant vinyl bust.
The Dead Kozik Bust was designed and sculpted by Kevin Gosselin for the Kozik Tribute Show at the 1 AM Gallery in San Francisco in 2012. After receiving an overwhelming response from the art community and successfully funding a Kickstarter campaign, Kevin brings a scaled up vinyl version to production.
Originally standing at a modest 13 inches, the bust now towers at 15. With box art designed by the man himself, Frank Kozik, these busts are a must have for any Ultraviolence art collector.
15 Inches Tall
Rotocast Vinyl
Limited Edition of 50 pieces