ZOMS0004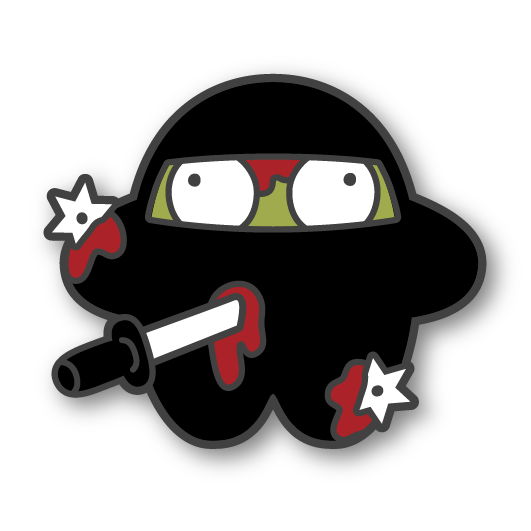 Title:
Zombie Ninja Hard Enamel Pin
Description:
Flip was a really bad ninja, then he died and came back, but he's still not very good.
1.5 inches wide, made of hard enamel and black nickel, show your love of zombies, and/or ninjas with this fantastic pin! Perfect for a jacket, hat, tote bag, back pack... Just about anywhere!
Flip will try to be stealthy on your black jacket, but he's made of shiny metal, so...
• 1.5" wide
• Hard enamel and black nickel
• Double posts
• Rubber clutch
• Stamped ZOMs logo on back
• Silent, like a ninja should be.