SUP78853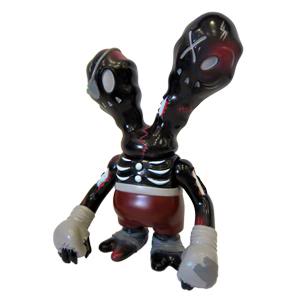 Title:
ZombieFighter - Black
Description:
Representing the left corner for Fight Party is the Fright Night ZombieFighter. Once thought to be retired, ZombieFighter is back in a new form, all shredded and ripped, ready to finish what he started. Super7 x Secret Base's ZombieFighter is cast in Black vinyl with Red, Grey and White sprays.
Brand(s): Secret Base
Artist: Brian Flynn
Dimensions: 5.5"