STOL0023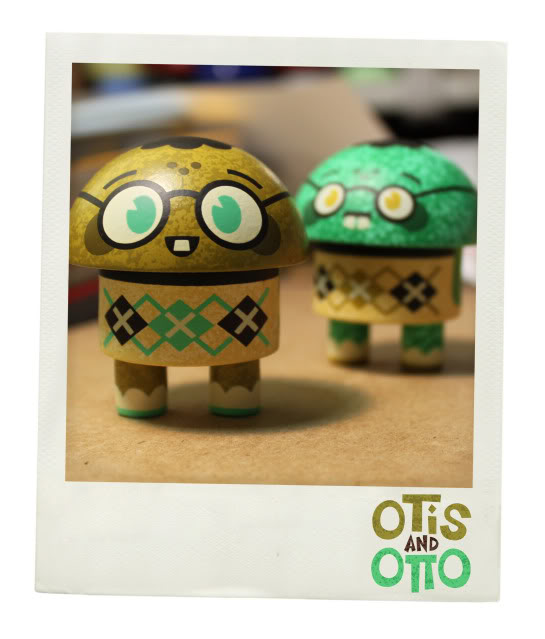 Title:
Otis & Otto - Yellow/Green Colorway
Description:
This is the third and final colorway of Otis & Otto from Stolle's Neighborhood, brought to you by Scott Tolleson and StolleArt Studio.
Otis and Otto are the smartest step-brothers in all of Stolle's Neighborhood. Together they posses enough brain power to rule the World. But because of their innocent nature they chose not to. When they are not together their brains shrink to approximately ¼ size leaving them in a catatonic state.
Otis and Otto come as roto-vinyl set and are limited to 200 pcs.