SQKD0107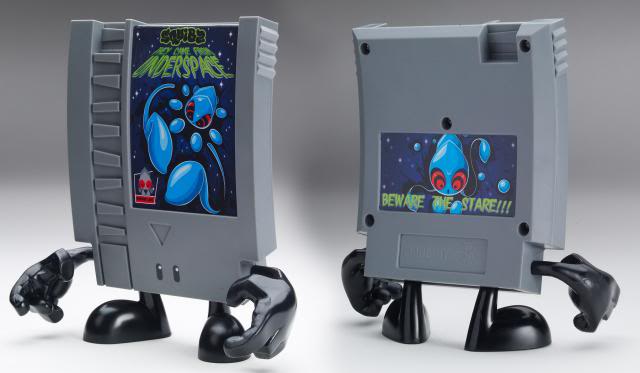 Title:
10-Doh! Squibs: They Came From Underspace
Description:
The invasion has begun and it's up to you and your trusty Squib to save the world. Beware the Stare, and prepare for Hugs (of death).
Who needed attentive parents, a babysitter, or even friends back in the 80's. Now you can relive the good ol' days by reminiscing about all of that time well spent way back when.
10-Doh! Is the first figure from the So Analog line by Squid Kids Ink. The body is made of ABS with the hands and feet are made of PVC. Each 10-Doh! figure stands 7" tall
Edition of 50.