SPKF0037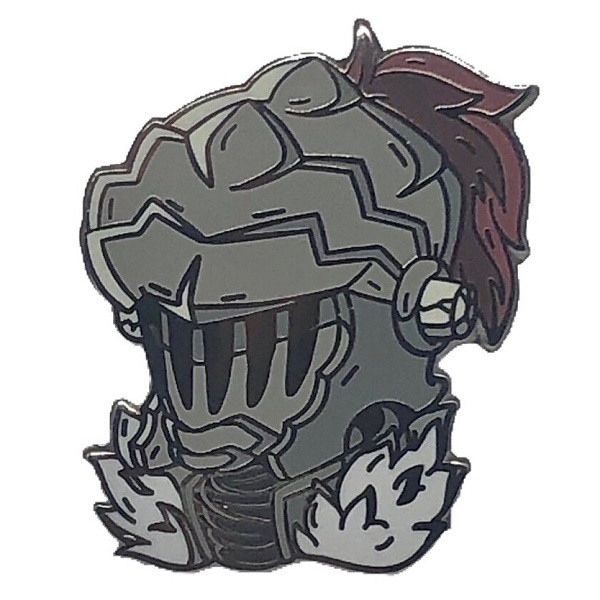 Description:
If you know of some goblins that need to be slayed... well, he's probably already taken care of it.
Each pin is 1.25". Made of hard enamel and metal with two rubber rear post protectors. The pin comes affixed to fancy backer card (that you'll likely toss away). A limited supply of these pins were made. Once gone, they may not be restocked.
Art appearing in this work is likely fictitious. Any resemblance to anything trademarked or copyrighted is purely coincidental. Really!