NWHO0024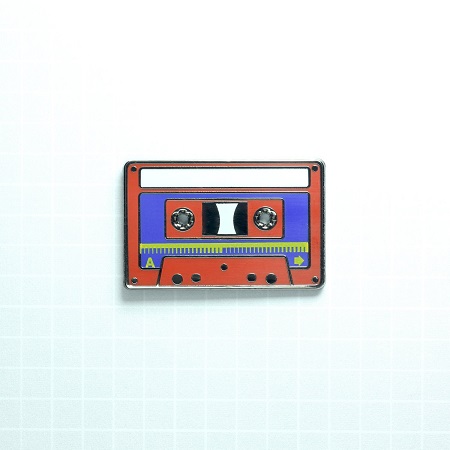 Title:
Cassette 1980! – Fresh Red PIN
Description:
I'm a big fan of cassette tapes and still listen to them daily! My cassette pin captures the essence of those high-quality blanks that were the preferred canvas for many a mix tape masterpiece. You can even use a permanent marker to customize the label! Choose from Maxed Grey, Pretty Pink, Fresh Red or limited edition blank Old-School Gold. Pin is 1.25" wide, single posted, hard enamel. Pretty Pink has glitter. Comes to you carded and bagged.
Comes with rubber pin backs.