NWHO0018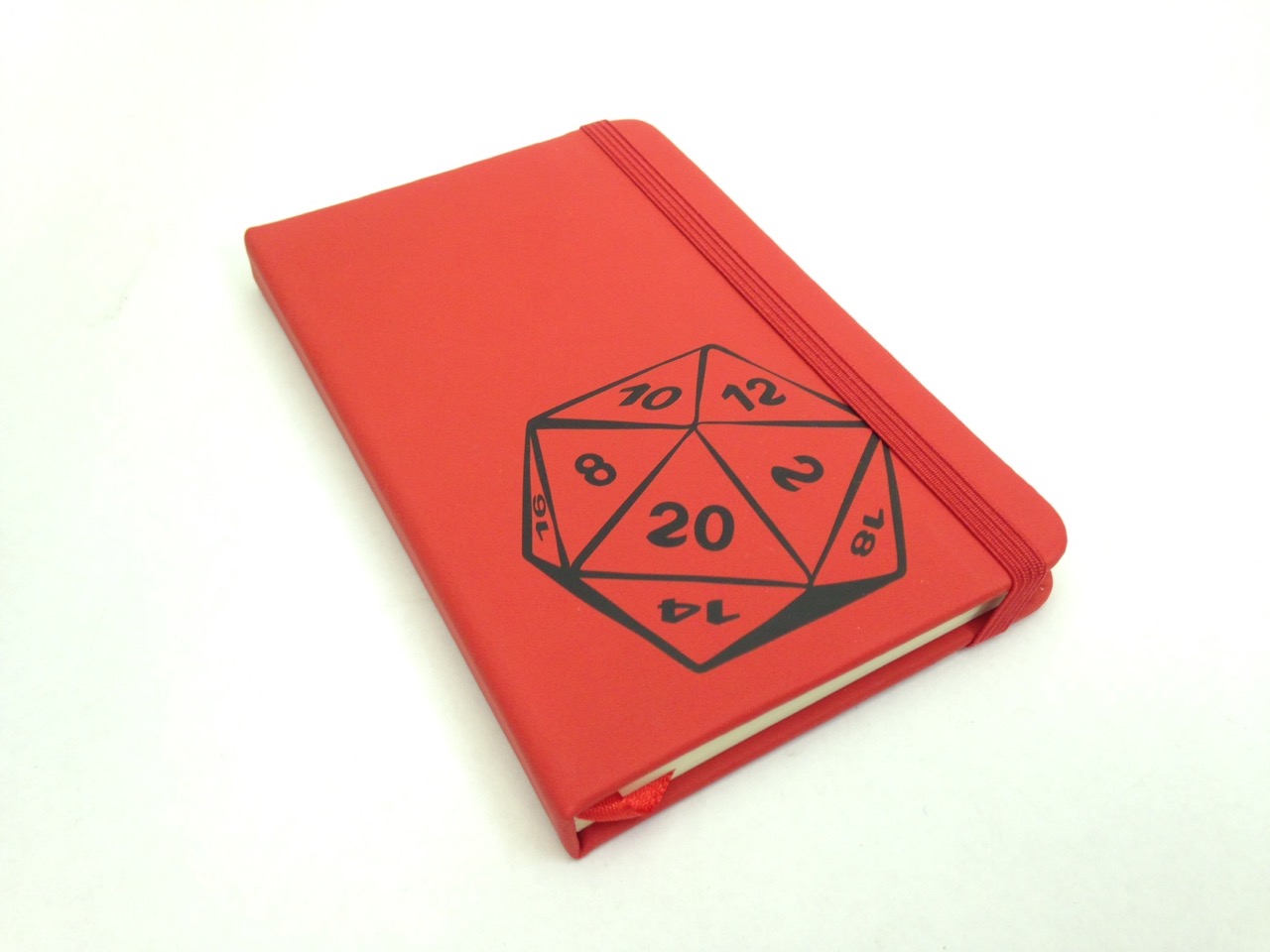 Title:
D20 Dice – Matte Red - Notebook
Description:
This pocket-sized notebook is silk-screened with a crisp twenty-sided die, an iconic component of role-playing adventure games. It's an original 1980who design featuring an elastic closure, ribbon bookmark and matte rubberized cover. Inside pages are lined on both sides. Perfect for dungeon masters, game players and travelers.
Dimensions: Width 3.4" Height 5.75"
90 ruled pages, warm white paper.