MULT0022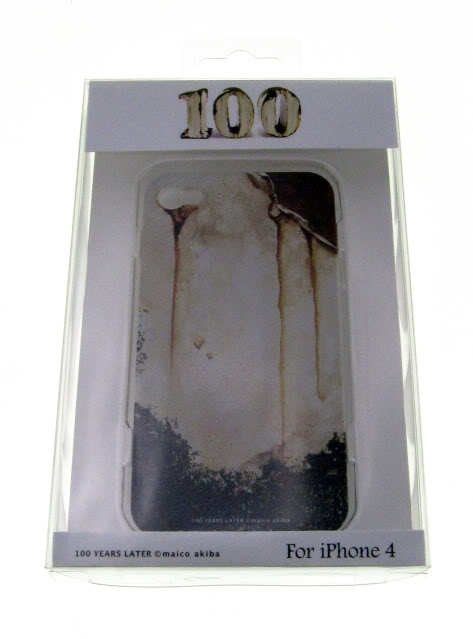 Title:
100 Years Later iPhone Case
Description:
Imagine the 100 years later of items.
This is the series of art pieces of aging by rust, dirt, moss,
and damage. Sand dust, discoloration, rust, moss, rain,
these "dirty" is the non-verbal message from items, and
I think it is most beautiful thing.
Times passes by the items, the items its self ages.
By aging, beautiful items increases its beauty,
cool items increases its coolness.
It creates mysterious atmosphere and astonishing existence.
My artworks might not be exactly how items look like
in 100 years later, but it is how they look in imagination.
Brand new item, and its 100 years later, please enjoy the
new "aging" and "dirty."
- Maico Akiba
Fits iPhone version 4. Includes 100 Years Later numbers stickers.