INDR0024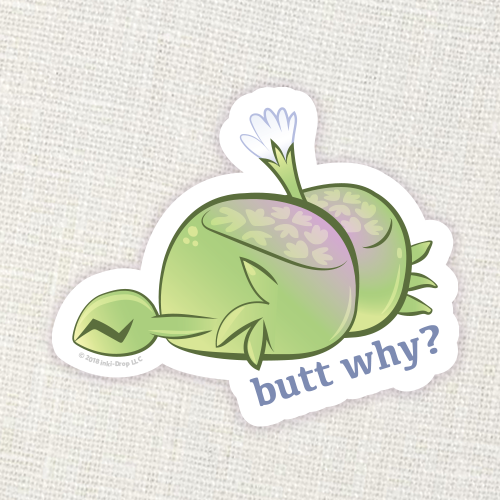 Title:
"Butt Why" SuccuCrab Sticker*
Description:
This vinyl sticker features a Lithops SuccuCrab who isn't sure about life anymore.
Sticker measures 2.95 inches/7.4cm at its largest point.
These UV-coated matte vinyl stickers will stand up to wind, rain, sun and snow. So go ahead! Stick 'em on your car, your laptop, your phone--anywhere that needs an extra bit of quirky cuteness.