IMMD0028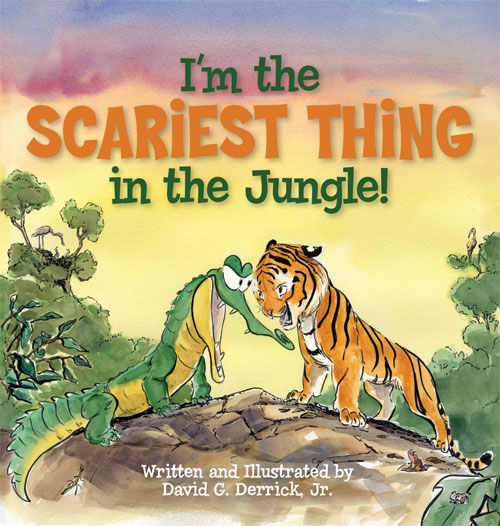 Title:
I'm the Scariest Thing in the Jungle!
Description:
By David G. Derrick, Jr.
This lively adventure features an animal "Odd Couple": a terrifying young tiger and a fearsome little crocodile engage in a playful war of words. They may be small, but they surely believe they are scary!
In lush spreads painted in traditional watercolor, this budding rivalry escalates. The two youngsters compare their tremendous stealth, strength, stamina, and even speed. The argument is subtly educating, but overtly hilarious; especially when readers learn what animal is truly the scariest thing in the jungle.
Hardcover, 36 pages