IMMD0017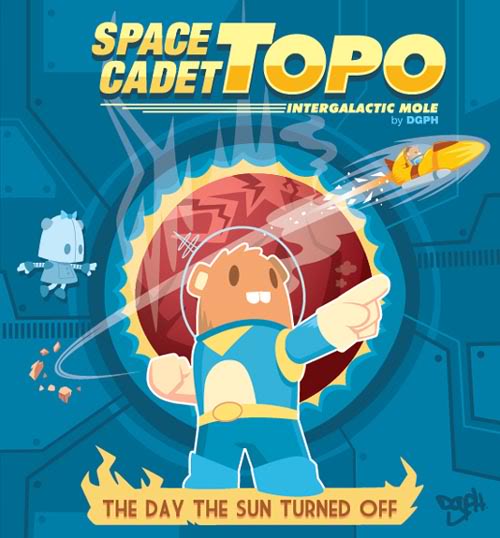 Title:
Space Cadet Topo: The Day the Sun Turned Off
Description:
Written by DGPH
What would you do if the sun turned off? Well somebody needs to relight it before everything freezes forever!
Space Cadet Topo normally monitors outer space from his orbiting station. Now he must tackle a new mission: to travel to the ends of the universe for the mythic Galactic Flame and return to set the sun ablaze before time runs out. Accompany the galaxy's newest hero as he and his extraordinary friends, such as his brave pal Tinny Bot, save the solar system!
click here to watch the Space Cadet Topo trailer!
Hardcover, 36 pages