IMMD0016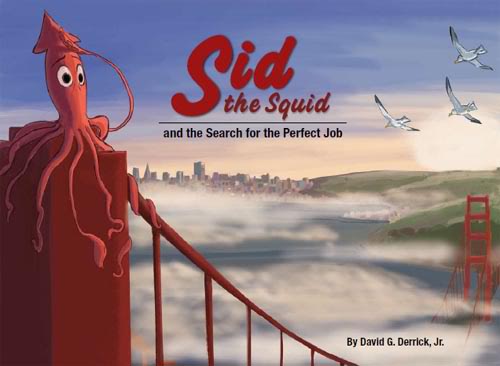 Title:
Sid the Squid and the Search for the Perfect Job
Description:
Written by David Derrik
Who said a giant squid can't find the perfect job? Sid has scoured the ocean but now he gets a lead: go ashore! But how can a squid out of water find suitable work? Luckily he meets a girl named Alice, who helps him on his quest.
Sid's humorous and poignant journey will resonate with readers of all ages. Kids are encouraged to try many activities and pursue their dreams. Adults, who want a steady paycheck but yearn for personal fulfillment, also will identify with Sid's experience of trials, errors...and finally success!
Hardcover, 36 pages