GNKO0385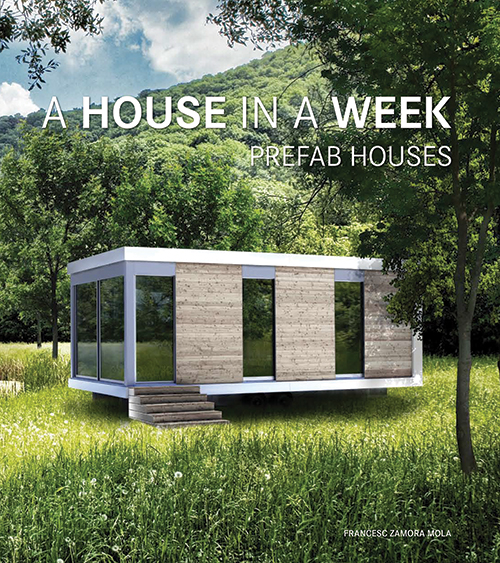 Title:
A House in a Week - Prefab Houses
Description:
Published by BOOQ
492 pages, Hardcover
11" x 12 1/2"
1,000 Illustrations
Historically a response to the need for low cost housing, the design of prefab dwellings was often practical and uninspired – modular units that were easy to construct and functional rather than attractive. Many were intended only for temporary use and as such seen as disposable architecture. Not so anymore. A new generation of designers and architects have elevated the status of prefab houses to showcases of great design and efficient use of space. From jungle to seashore, farm to city, the projects featured in A House in a Week reveal the versatility of these structures in responding to a client's needs and the variability of climate and site. One house floats over a Costa Rican rainforest, a tree house out of a dream. Another is sheathed with a metallic fabric membrane and resembles a futuristic Bedouin tent. Others are more traditional, but no less inspired permanent residences as well as vacation retreats that are a wonder to behold.