CREE0045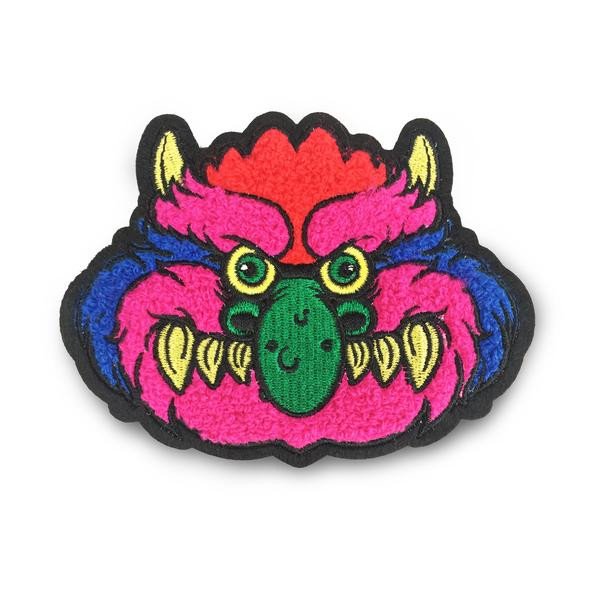 Title:
My Pet Monster® Chenille Patch
Description:
A plush chenille patch version of our pin. It's fuzzy-soft, just like the original toy!
Comes in two flavors: classic colorway, and a limited "Darkside" variant.
*Please note: this patch does *not* come with iron-on backing, due to the delicate nature of the chenille material. If you need sew-on services, contact your local dry-cleaner or tailoring service. They can sew it on in a jiffy!
5" from end to end
felt patch with chenille details
2 variant colorways