CREE0037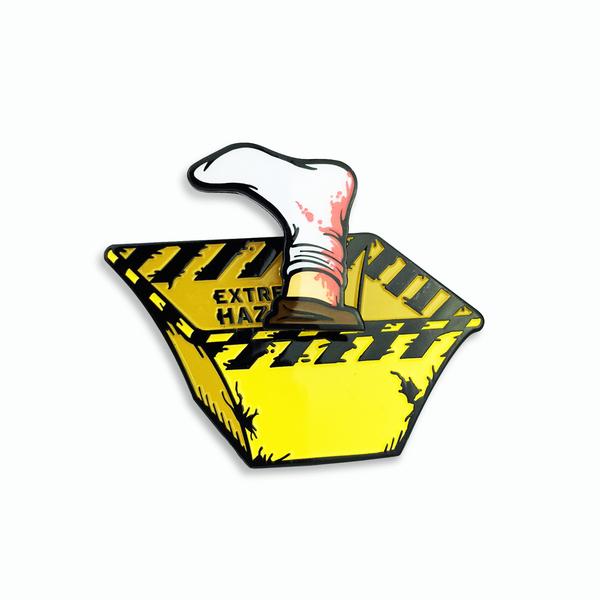 Title:
Woodchipper Enamel Pin
Description:
Is this the coolest pin this side of North Dakota? You betcha!
This whopper of a spring-action pin encapsulates one of the most eerily humorous quick-shots in dark comedy/crime thriller history. As much fun to wear as it is to play with!
Comes on a spot-coated, collectible backing card!
2" wide
soft enamel
black-dyed nickel finish
two-tiered
bobbling severed leg action
two clutch posts with rubber clasps
back stamping